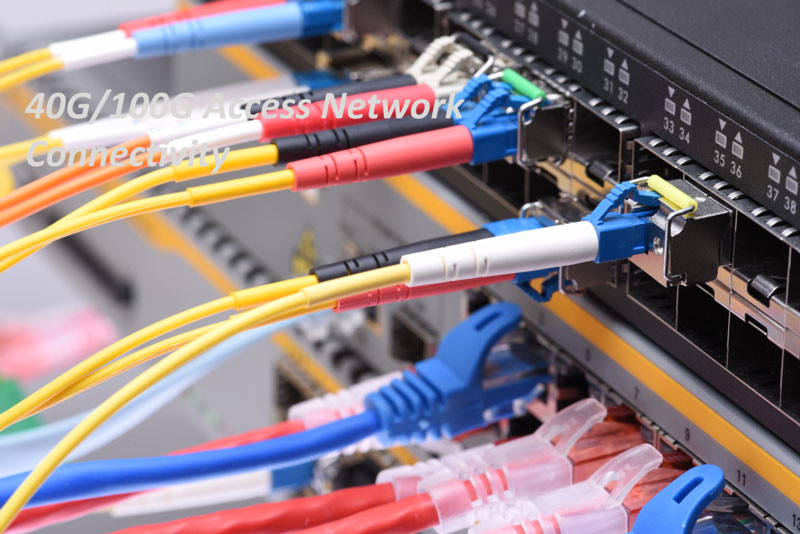 With the rapid development of optical communication technology, optical transceiver have gradually evolved from the larger GBIC modules to SFP + optical transceiver modules that support 10G rates, QSFP + optical transceiver modules that support 40G rates, and CFP optical modules and QSFP28 optical transceivers that support 100G rates. We know that optical transceivers are usually used with optical fiber jumpers. However, due to different applications, the operating wavelengths, interface types, and transmission distances of different optical transceiver are different. Therefore, the optical fiber jumpers must be different. In order to help users better understand which optical transceiver should be used with which optical jumpers,UnitekFiber will introduce the selection of optical fiber jumpers for optical transceiver modules.

What is Fiber Optical Jumper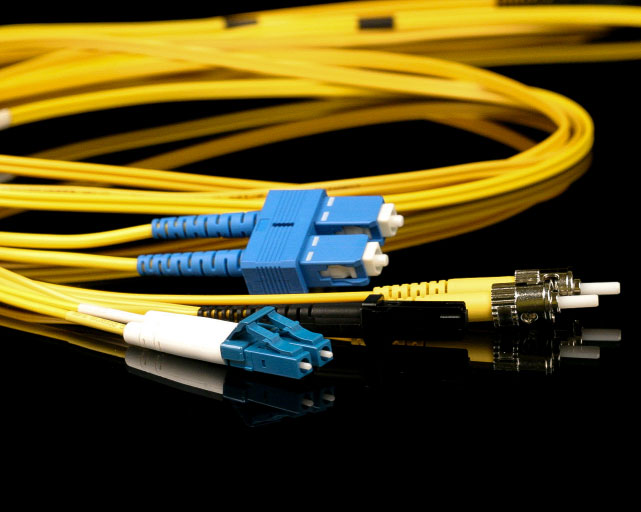 The Fiber Optic jumper is a section of optical fiber cable which is generally 2.0mm or 3.0mm. Optical connectors are assembled at both ends of the fiber cable to realize the active connection of the optical path. Common types of connectors are LC, SC, FC, ST, MPO, MTP, etc. Optical Jumpers are used to transfer various links on the distribution frame.
One end of the optical fiber cable is equipped with a connector and the other end is an exposed optical cable is called fiber pigtail. The connector is used to connect the device, while the other end is connected to other fiber optic cable cores by fusion welding, which can minimize insertion loss. Connecting the pigtail to the distributed optical cable by mechanical or fusion welding can significantly simplify the installation and maintenance of the cable system.
How to Select a Suitable Fiber Optic Jumper for an Optical Transceiver
To select a suitable fiber jumper for an optical module, we must first understand the optical transceiver from the four aspects of the transmission medium, interface, transmission distance, and data rate, and then select the corresponding fiber jumper.
Transmission medium
There are two types of transmission media in modern telecommunication networks: optical cables and copper cables. Therefore, optical transceiver modules can be divided into optical transceiver modules for optical fiber links and electrical port modules for copper links. The multi-source agreement (MSA) specifies the standards for multiple electrical interface modules, such as 100BASE-T, 1000BASE-T, and 10GBASE-T. Therefore, these electrical interface modules have multiple types such as GBIC, SFP and SFP +. It should be noted that the electrical interface module is an RJ45, which is usually used with Cat 5/6/7 type network jumpers (as shown below).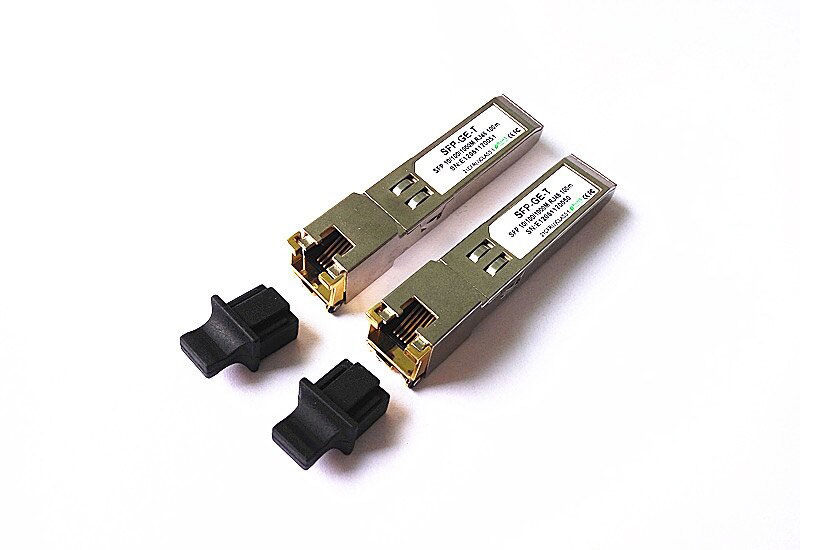 Compared with electrical port modules, the situation of optical transcever modules is much more complicated. This is because different optical transceiver have different transmission distances and transmission rates, so there are many more types of fiber optic jumpers used with them. In general, optical fiber jumpers can be divided into two types: single-mode fiber jumpers and multi-mode fiber jumpers. Single-mode fiber jumpers are usually used for long-distance transmission, and multi-mode fiber jumpers are generally used for short-distance transmission. Among them, single-mode fiber jumpers can be further subdivided into OS1 fiber jumpers and OS2 fiber jumpers (the performance of OS2 fiber jumpers is higher than that of OS1 fiber jumpers). Multimode fiber jumpers can be further subdivided OM1 fiber jumper, OM2 fiber jumper, OM3 fiber jumper and OM4 fiber jumper.
As we all know, transmission distance and transmission rate are closely related. Generally speaking, the lower the transmission rate, the longer the transmission distance. This rule is particularly evident in multimode fiber transmission. The following table shows the transmission distance of 850 nm optical signals under different multimode fibers and different transmission rates:
| | | | |
| --- | --- | --- | --- |
| Multimode Fiber type | 1G | 10G | 40/100G |
| OM1 | 300m | 36m | Not applicable |
| OM2 | 500m | 86m | Not applicable |
| OM3 | 1km | 300m | 100m |
| OM4 | 1km | 550m | 150m |
Transmission distance and data rate
The multi-source agreement (MSA) specifies the operating wavelength, data rate, and transmission distance of various optical transceiver modules in detail, and lists the types of optical cables suitable for them. This also has a certain reference role in the selection of fiber optic jumpers. The following table is the specific details of common optical modules:
| | | | | |
| --- | --- | --- | --- | --- |
| Transceiver type | Working wavelength | Fiber cable type | Data rate | Transmission distance |
| SX | 850nm | MM | 1G | 500m |
| LX | 1310nm | SM | 1G | 8km |
| EX | 1310nm | SM | 1G | 40km |
| ZX | 1550nm | SM | 1G | 70km |
| SR | 850nm | MM | 10G | 300m |
| LR | 1310nm | SM | 10G | 10km |
| ER | 1550nm | SM | 10G | 40km |
| ZR | 1550nm | SM | 10G | 80km |
| SR4 | 850nm | MM | 40G | 100m |
| SR10 | 850nm | MM | 100G | 100m |
| LR4 | 1310nm | SM | 40G | 10km |
Interface Type
The interface type is an essential consideration when choosing fiber optic jumpers. The interface of common optical transceivers usually has two ports (one for receiving optical signals and one for transmitting optical signals), that is, duplex SC or duplex LC. Therefore, duplex SC / LC fiber jumpers are required. However, the newly introduced BiDi optical transceiver in recent years has only one port (both can receive and transmit optical signals), so a simplex fiber jumper is required.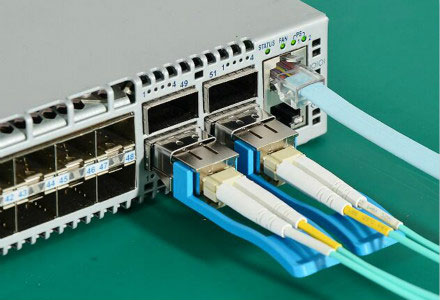 With the gradual popularization of 40 / 100G equipment, there are MTP / MPO interface optical transceivers in the market, so they need to be used with MTP / MPO multi-core fiber jumpers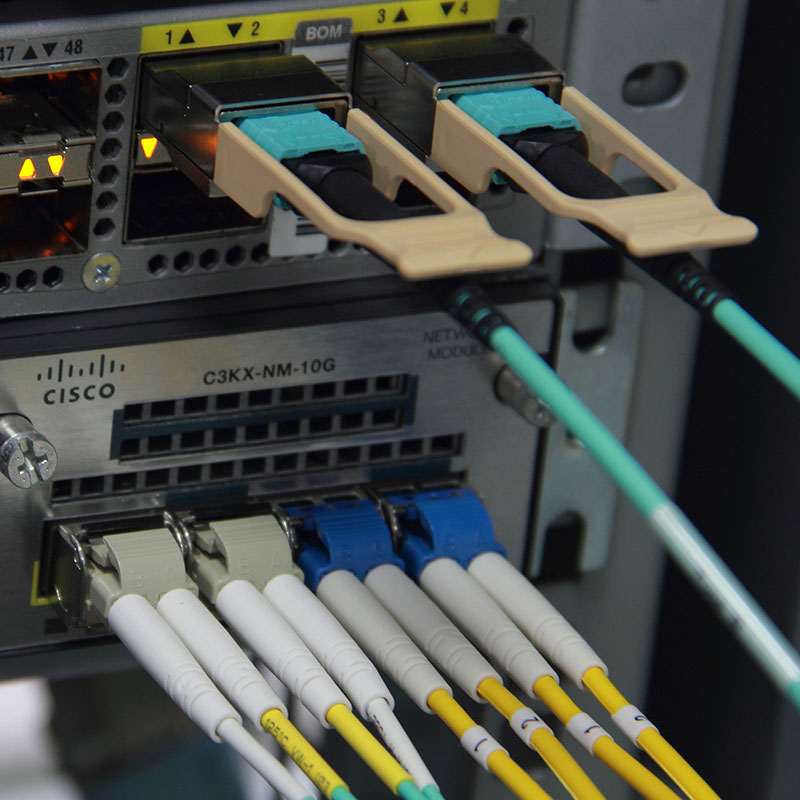 If you neen more information or support on fiber optical products, please don't hesitate to contact us
[email protected]
, we will try our best to support you.