What is the armored fiber optic jumper and its characteristics?
Armored fiber optic jumper refers to a layer of micro-caliber stainless steel sheath tube added to the fiber, and then the bare fiber is wrapped by a layer of aramid yarn and spiral stainless steel armor.Armored jumper is a new type of optical fiber jumper. A layer of stainless steel sleeve is specially designed to protect the optical fiber. .Armored fiber optic jumpers have the advantages and functions of standard fiber optic jumpers, but they are more durable than standard fiber optic jumpers.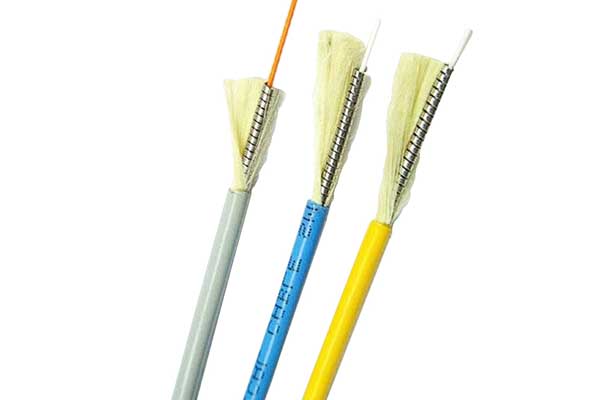 The Characteristics of armored jumper
The armored optical cable mainly adds a layer of micro-caliber spiral stainless steel sheath tube outside the optical fiber, which enhances the pressure resistance, and also guarantees the same flexibility as the standard optical fiber jumper and the various superior optical properties of the optical fiber itself . The micro-caliber stainless steel sleeve serves as the protective layer closest to the optical fiber and can prevent damage caused by mechanical force.
The high-strength aramid reinforcement of the armored optical cable ensures that the optical fiber has no tensile strain. The standard optical cable outer diameter is suitable for various connector parts. The armored optical cable produced with flame retardant, environmentally friendly, or high temperature resistant coating materials(LSZH), which has a small outer diameter, light weight, good bending performance and high flexibility.
Some armored fiber jumpers also use high-strength PVC as the surface material, which can be flame-retardant, chemically resistant, and tear-resistant, and also increases the flexibility and elasticity of armored fiber optic jumpers.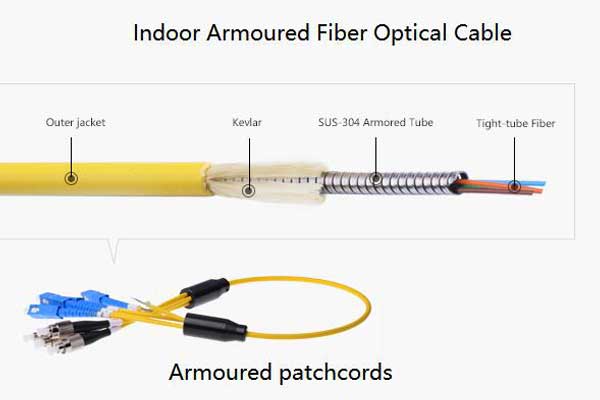 The application of armored jumper
Armored fiber optic jumpers have the characteristics of high strength, tensile strength, compression resistance, anti-rat bite, and not easy to be damaged by extrusion. The armored jumper can be laid directly in outdoor and various harsh environments without the use of protective sleeves.The bending and diameter of the optical cable are not greatly restricted, which greatly saves space and increases the ease of construction deployment and reduced construction costs. Although the armored cable is very strong, it is actually as soft as a standard fiber jumper and can be bent without breaking.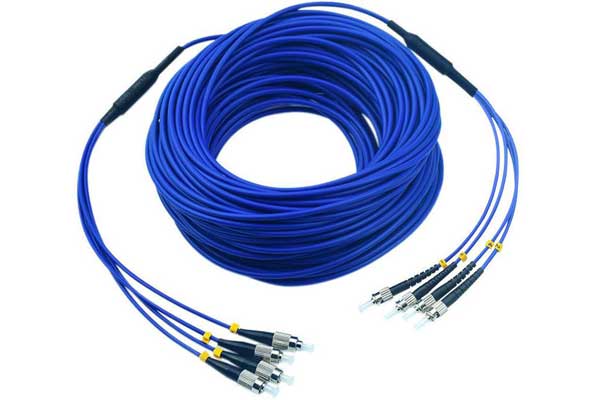 Armored fiber jumpers can be equipped with SC, ST, FC, LC, MU and other terminal interface types. It can be applied to complex environments such as building wiring, optical connection of key equipment rooms, field operations, sensor detection, fiber entry, and community backbone network wiring. The stainless steel sheathed tube can protect the fiber optic jumper from squeezing well and prevent rodents from penetrating. Another application of armored fiber optic jumpers is in data centers, which can provide flexible interconnection for active equipment, passive optical equipment and cross-connects.
UnitekFiber Solution is a group company which engaged in R&D, manufacturing and marketing of fiber optical passive products, such as Indoor/outdoor cables, Fiber patch panels, MPO patchcords, WDM products,adapters and PLC splitter, and active products: Optical transceivers, fiber switchs and media converters etc..If you need any support, please contact us [email protected] at any time.