Industrial Ethernet switch is specifically designed to meet the needs of flexible and changeable industrial applications. It provides a cost-effective industrial Ethernet communication solution. Industrial Ethernet switches are also divided into two types: unmanaged switch and managed switch. So, what is the difference between unmanaged industrial switch and managed industrial switch? And how do we choose it? Here is a brief introduction.
What is the advantage of a managed switch?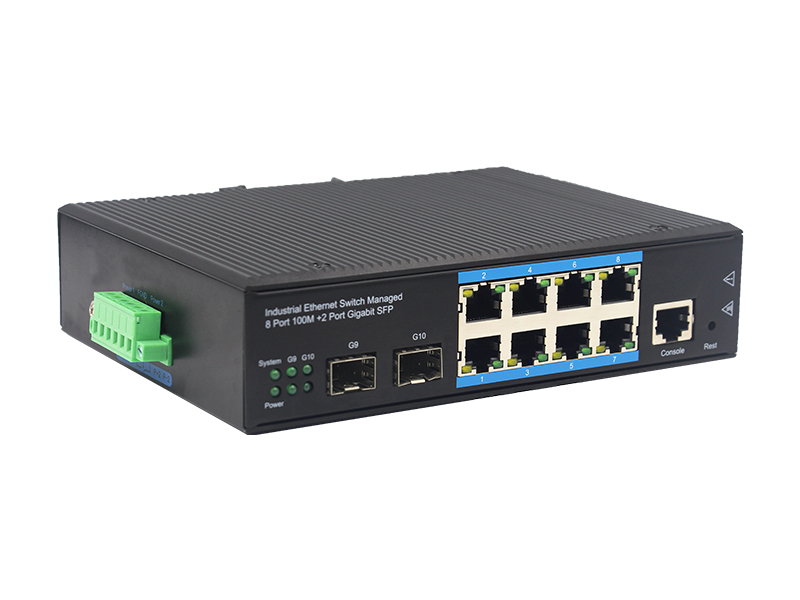 Managed industrial switches have large backplane bandwidth and fast data forwarding speed. It adopts the access layer of large and medium-sized networks, so the network is flexible. Managed industrial switch can be managed by network management software or make long-distance access through its own access control, which increase the security and controllability of network. Managed switches can be bound together through multiple Ethernet ports to complete load balancing. The managed industrial switch has high data throughput, low packet loss rate and low delay. It support the distinction of VLANs that users can distinguish regions for different applications, which effectively control and manage the network to further restrain the broadcast storm. It also has ARP protection functions that can reduce network ARP fraud.
The managed industrial switch is superior type Ethernet. Managed switch has strong functions and good stability, suitable for large-scale network environments. Unmanaged switches are easy to manage and relatively inexpensive, suitable for establishment of small networks.
For the more information, please contact us at [email protected] .We will try our best to support you.