Key words: MPO trunk cables, MTP jumper, MPO/MTP adapter, MPO/MTP patch panel
With the widespread deployment of data centers, the demand for 400G solutions is growing. The rapid increase in the number of network links will result in the data center space of traditional optical fiber cabling being cramped and difficult to manage. The application of MPO optical fiber connector/optical fiber jumper is based on this demand, which can accommodate the optical cable connection of high-speed and large-capacity optical communication system to meet the 400G high-speed transmission demand.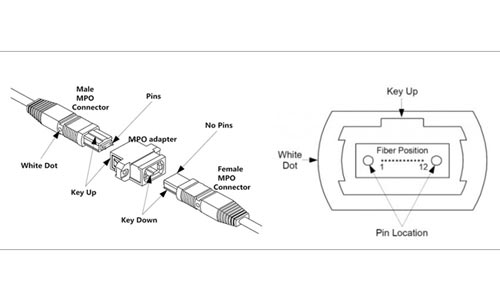 MPO (Multi Push On) is a type of multi-core optical fiber connector. Usually 12-core optical fiber is arranged in a row. It can support one or more rows of optical fibers in the same MPO connector. According to the number of cores discharged in the connector, it is divided into one row (12 cores) and multiple rows (24 cores or more) .The size of the MPO connector is the same as that of the SC connector, but the density is increased several times, which greatly saves the space occupied by the line ports and cables, so as to achieve higher density cabling in a certain space. Great flexibility and scalability also make cabling deployment easier and more adaptable to the needs of future network upgrades, expansions and changes. It has been widely used in optical fiber communication networks, high-density data centers, transmission systems and CATV networks, and more and more applications in active optical cable assemblies, such as AOC, QSFP, etc.
UnitekFiber also designed high-density MPO/MTP patch panels, fiber optical distribution boxes, and rack chassis to installed with MPO trunk cables. The MPO trunk cable is with push-pull rod designed. In high-density and small environments, it is very inconvenient to operate, especially for jumpers in these intermediate spaces. The push-pull rod design of MPO patch cord can solves this problem.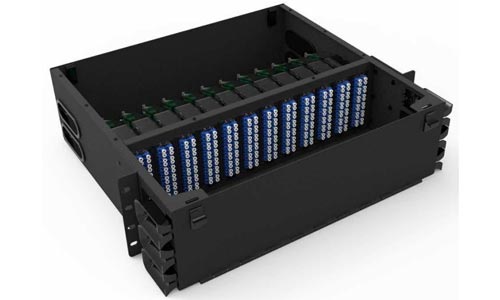 About UnitekFiber
UnitekFiber is an influential OEM/ODM manufacturer of optical communication products in the global industry, focusing on the development, manufacturing, sales and service of optical communication optical devices.
UnitekFiber mainly produces and sells fiber optic connectors (high-density optical connection products for data centers), WDM wavelength division multiplexers, PLC optical splitters,Fiber cable management and other products, which are widely used in fiber to the home, 4G/5G mobile communications, Internet data centers, Defense communications and other fields.
If you need more information or support on fiber optical products, please don't hesitate to contact us [email protected], we will try our best to support you.