For today's data centers space is very expensive, which makes increasing network wiring density more important than ever. Therefore, the use of ultra-high-density fiber patch panel will provide a good solution for applications that require maximum density. what is the function of MTP MPO fiber patch panel? How MTP MPO fiber patch panel capacity is? Today UnitekFiber will recommend our best design of SM144 Fiber Patch Panel for your high density data center solutions.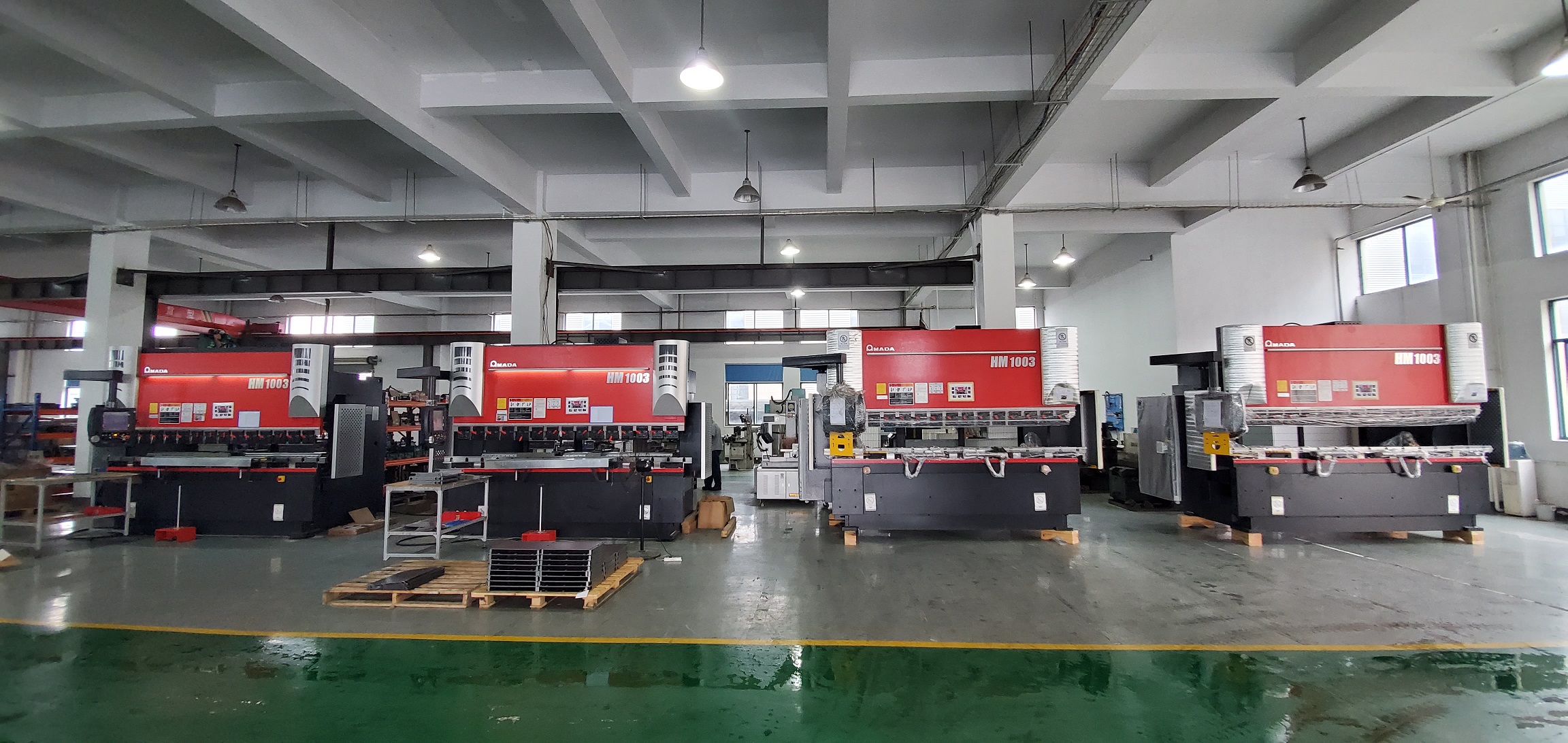 UnitekFiber supplies rugged, ultra-high-density fiber patch panel, which can also provide excellent density, port access and fiber cable management. This high-density SM144 MTP MPO fiber-optic patch panel easily supports today's advanced data center environments while enabling seamless migration of 40/100G networks to data centers with ease. The 1U rack mount design of MTP MPO patch panel can save much space. It can accommodate up to 144 cores LC port, and contains three sliding separate drawers. A full-loaded MTP MPO patch panel frame can accommodate 12pcs of 12 fiber MTP MPO - LC module cassettes or 12 pcs of fiber optic adapter panels.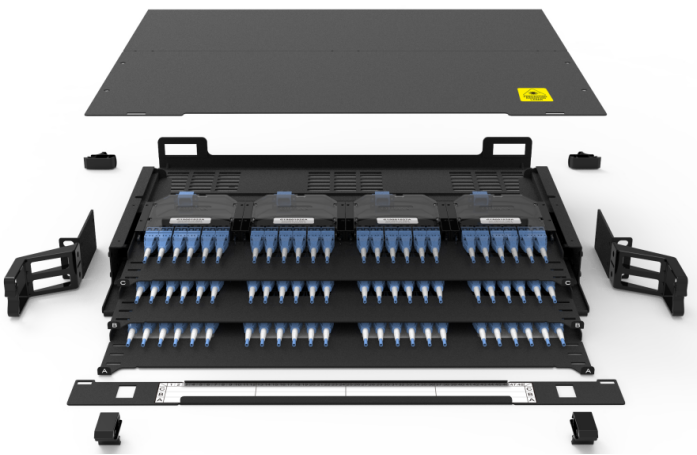 SM144 MTP MPO fiber patch panel can fully meet the needs of maximizing density and minimizing costs, and also has a variety of advantages and highlights. The following are the main highlights of rack-mounted optical fiber patch panel.
Each part of the split tray layer can operate independently, so it will not cause line interruption, and the tray layer with sliding and locking functions greatly simplifies the connection steps.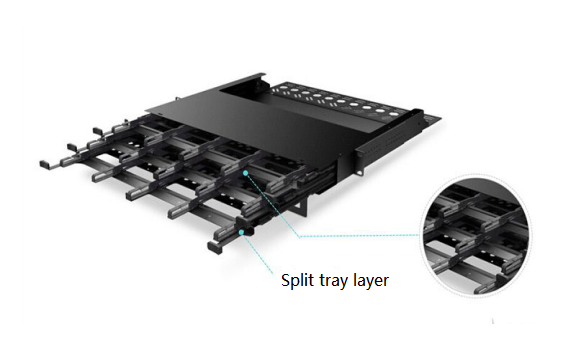 By moving and replacing the slide rails in the optical fiber patch panel, it can be installed with an 12 cores MTP-LC module cassette to improve adjustability and expandability. All in all, SM144 MTP MPO fiber optic patch panel allows you to deploy any type of network more freely .
To enhanced fiber cable management. The rear of the rack-mounted fiber patch panel is equipped with a fiber cable management bracket, which can easily manage cables and ensure air circulation in the space.
UnitekFiber is a proffesional manufacturer with advanced technology and equipments. We are also producing 288cores fiber patch panels and 576cores MPO MTP fiber distribution frame. We can offer OEM and ODM service with excellent technical support.
If you need more information or support on fiber optical products, please don't hesitate to contact us [email protected], we will try our best to support you.