Alcatel Networks has announced that it has completed the cable path investigation for the EllaLink Submarine Cable System and launched a marine survey vessel to conduct marine route surveys in the coming months to ensure that the system will be operational by the end of 2020.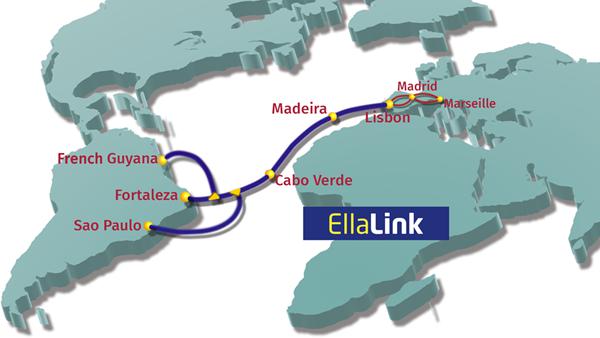 EllaLink is an advanced 4-fiber to submarine cable system designed to meet the growing traffic demands between Europe and Latin America. The low-latency EllaLink submarine cable system avoids traffic congestion in the North Atlantic by providing the first direct fiber connection between the two continents.
It is reported that after completing the marine route investigation, Alcatel Underwater Network will begin laying the submarine cable early next year to ensure smooth delivery. According to the plan, the EllaLink system is designed to provide 72Tbps capacity using leading coherent technology.