With the increase in the number of users, optical fiber cabling has become more and more complicated. How to effectively use the transmission and data room space and manage cables in the room becomes more and more important.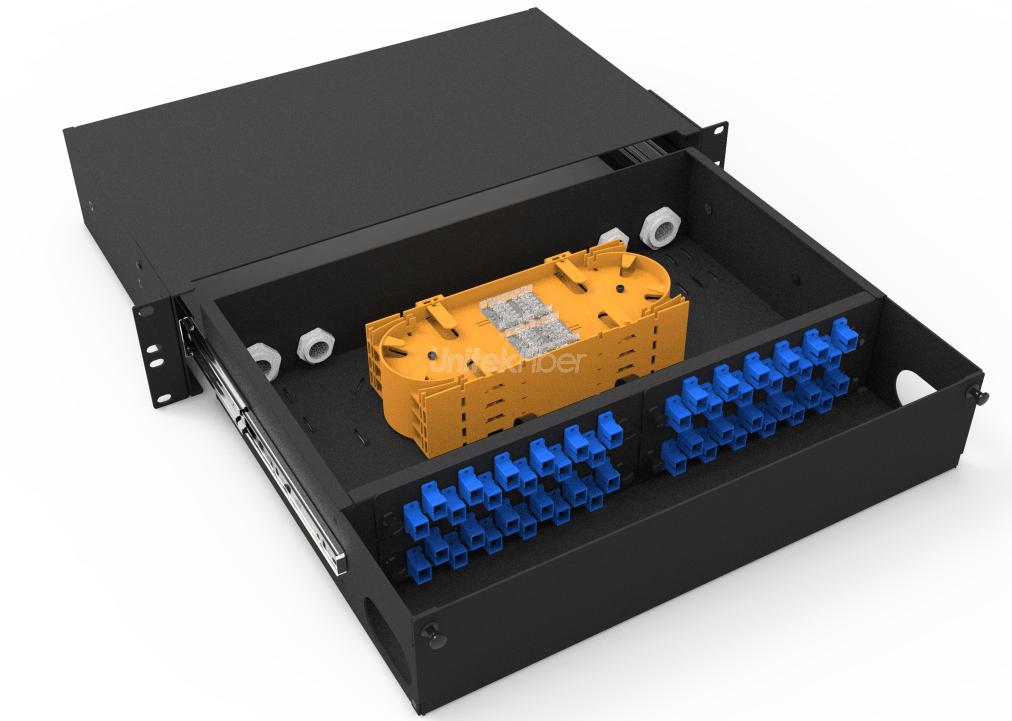 Fiber Optic patch panel which also called Optical Fiber Distribution Box is an important device in the optical transmission system, which is usually placed in an optical communication machine room or rack to manage optical fiber terminals and realize wiring functions.The application of fiber optic patch panel provides installers with richer functions and wiring flexibility.
The Structure of Fiber Optic Patch Panel
Fiber Optic Patch Panel are usually rack-mounted, cabinet-mounted, and wall-mounted. Rack type is generally used for 19-inch rack installation. According to the number of connections required, they have one or more rack unit (RU) height configurations, such as 1U, 2U or 4U. U is Unit, which generally refers to the height of network equipment. To be precise, 1U is equal to the rack height of 44.45mm (1.75 inches)and the fiber ports can be 24 SC, ST, FC ports, 48 LC ports. The installation height of 2U is 2 x 44.45=88.88, which is 3.5 inches high and the fiber ports can be 48 SC, ST, FC ports, 96 LC ports.. The height of 3U is 3 x 44.45=133.35mm, which is 5.25 inches. and the fiber ports can be 72 SC, ST, FC ports, 144 LC ports. The size standard is formulated by the Electronic Industries Association (EIA). The main difference of the IU/2U/4U fiber distribution box is the height and the number of fiber cores that can be supported.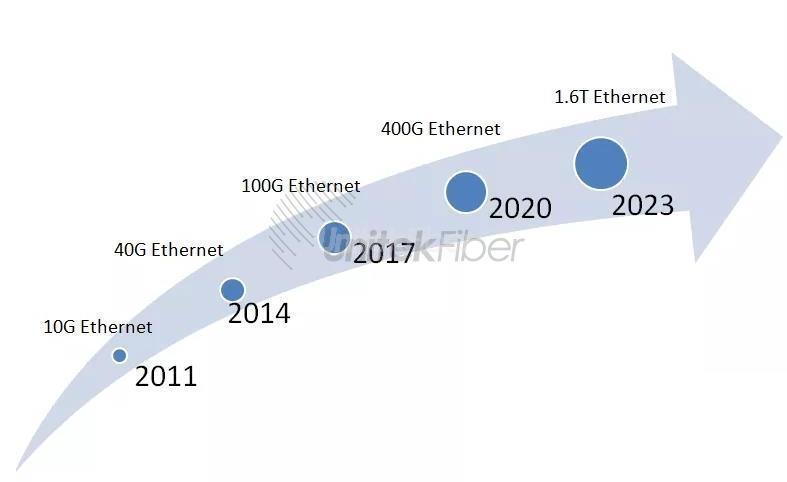 There are three different installation methods of Rack-mounted fiber optic patch panel:Drawer type, slide out type and detachable type, Drawer type and side opening type make it easier to use equipment, but their cost is often higher. The detachable shell is usually cheaper, but the operability is not so convenient. Among them, the drawer type fiber optic patch panel is the most widely used type at present.
Shenzhen UnitekFiber Solution Limited is a national high-tech enterprise focusing on R&D, manufacturing, sales and service of optical communication passive basic devices. The company's main products are optical fiber patch panels, Fiber Optical Cables, Fiber Patchcords, WDM wavelength division multiplexers, PLC optical splitters, Optical transceivers and Industrial switches, and other optical passive basic devices that are widely used in fiber to the home, 4G/5G mobile Communications, Internet data centers, national defense communications and other fields.
If you need more information or support on fiber optical products, please don't hesitate to contact us [email protected], we will try our best to support you.