With the rapid increase in bandwidth requirements, data centers must implement ultra-high-density cabling to accommodate all connections. Everyone knows that data center cabling is very important and a very complicated and tedious process for website communication and data transmission. However, if in the process of wiring, there is no certain specification and management. Then, the following messy fiber management will appear in the later maintenance.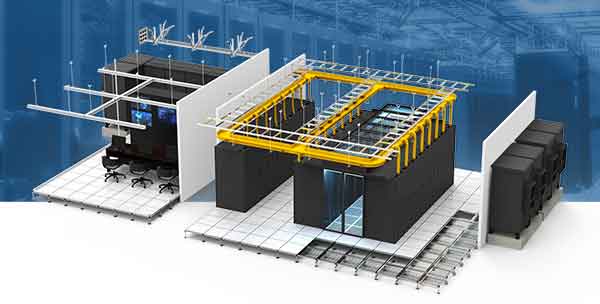 In view of this situation, what should we do during the wiring process? MTP/MPO Patch Panel is the best solution.
The MTP/MPO Patch Panel occupies a dominant position in the high-density wiring environment. As a high-density pre-terminated optical fiber device, it has the characteristics of flexible deployment and can not only provide conversion between MTP/MPO connectors and LC or SC connectors , to help high-density networks to achieve rapid deployment, but also to reduce the installation time and cost of optical networks.
What are the Advantages of MTP/MPO Patch Panel?
The MTP/MPO patch panel is a pre-terminated box with a push-pull mechanism, which facilitates the plug of fiber cables, and can also eliminate unpredictable terminal failures. It is estimated that the installation time of the MTP/MPO Patch Panel can be reduced by 75% compared with the traditional optical fiber wiring system.
MTP/MPO Patch Panel can adapt to the ever-changing wiring environment. When the connector changes, only the fiber cable needs to be replaced, and the other basic equipment of the network remains unchanged, so the MTP/MPO Patch Panel is easier to maintain and manage.
Since the MTP/MPO fiber patch cords can accommodate 12/24/36 cores optical fiber cables, it can provide ultra-high-density cabling , which can increase the wiring density while saving wiring space.
As mentioned above, the MTP/MPO Patch Panel is easy to install and does not require additional installers to perform professional installation, so the installation cost can be greatly reduced.
The MTP/MPO Patch Panel adopts a modular design, which can be quickly connected to devices with various rates such as 10G/40G/100g, which is also convenient for reconfiguration during operation and expansion of the network.
How do we choose a MTP/MPO Patch Panel? In this regard, Unitekfiber introduced two types MPO/MTP patch panel with ultra-high density wiring.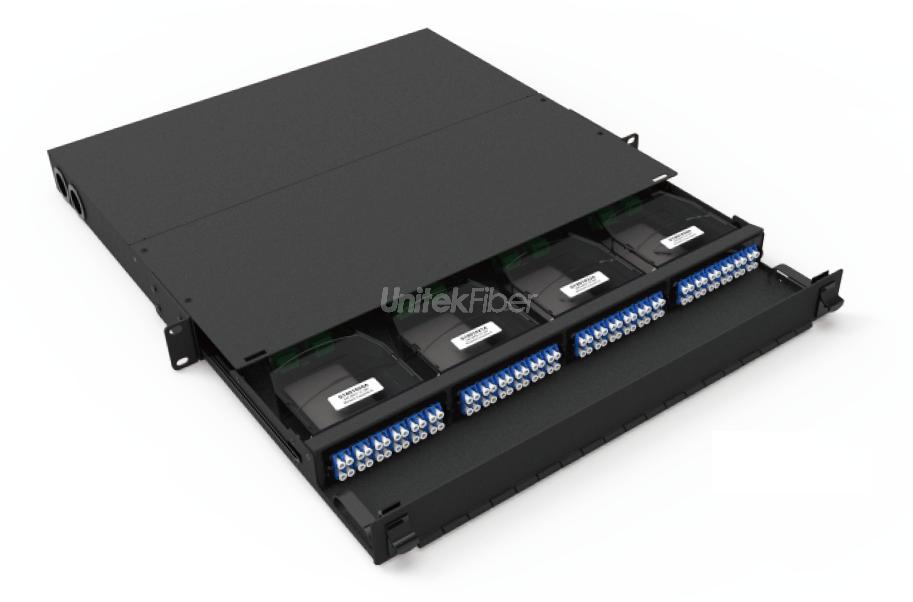 This MTP/MPO Patch Panel has 4 slots, each of which can be installed with MPO module and fiber adapter pannel. This MTP/MPO Panel adopts the design of high-density, ultra-small MTP/MPO module box, which is in larger capacity and biger space. 1U height standard size can accommodate 96-core of LC fiber adapters, which supports 40G and 100G Ethernet transmission applications.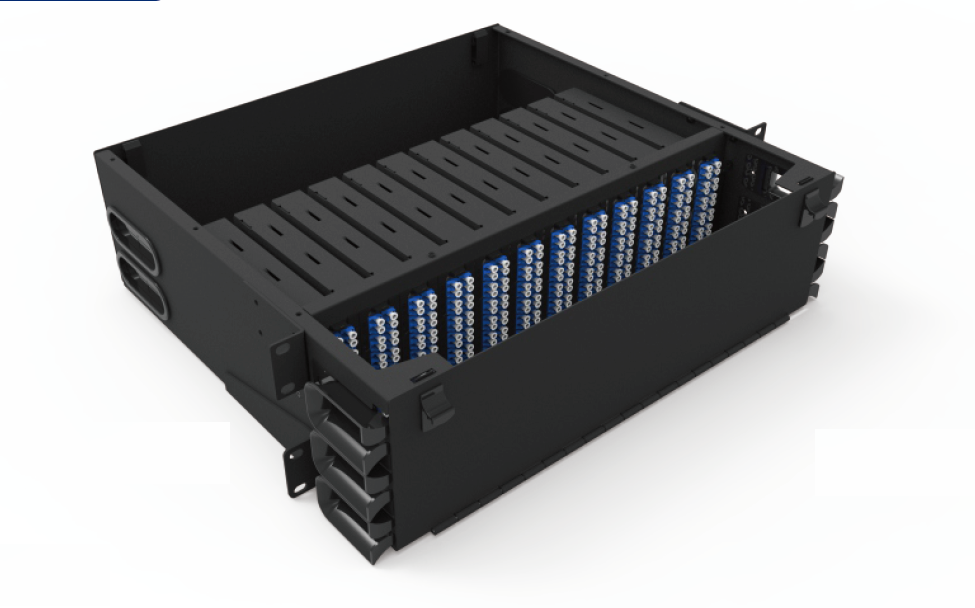 This 3U MTP/MPO patch panel is installed in a 19-inch rack and cabinet. It can install 12 MPO pre-termination fiber modules. The maximum number of fiber cores that can be managed by the LC adapter in the MTP/MPO patch panel is 288 fibers, and the maximum number of fiber cores that can be managed by the simplex SC adapter is 144 fibers. The patch panel is easy to install and manage. The density of this MTP/MPO patch panel is more than four times that of the traditional patch panel, which greatly saves cabinet space, improves cabinet utilization, and creates value for data center construction.
UnitekFiber Solution supplies professional products and services of fiber Indoor/outdoor cables, Fiber cable management, high density datacom cabling, Fiber optical connectivity and PLC splitter and so on . We have mature production experience and strict product quality inspection. Our products and solutions are widely applied in 4G/5G, Data Center and Cloud Computing industry etc.
For the more information about ADSS cable parameters test, please contact us at [email protected] .We will try our best to support you.