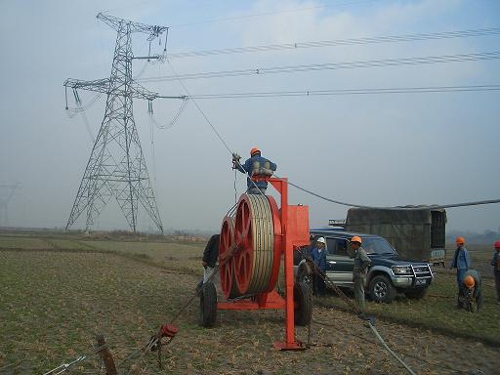 As the cornerstone of the energy and infrastructure industry, the communication network has high requirements for data transmission. In the communication network of such industries, security, stability, green energy saving, and high speed are required. Therefore, new safe and large-capacity optical fiber communication equipment, optical access network equipment, network management systems, data network hardware and software products, fiber optic cables, communication cables, and other advanced technologies and products are important components of the basic network system of the energy and infrastructure industries.
With the development of the power industry and the continuous application of new technologies in communication and computers, higher requirements are placed on the reliability of the power communication network. Optical fiber communication has many advantages such as large capacity, convenient expansion, high reliability, long relay distance, good communication quality, and adaptability to digital development. In particular, the maturity and development of technologies such as optical wavelength division multiplexing(WDM) and optical switch have made optical fiber the main media of communication in the 21st century.
In the optical communication industry, power special optical cable manufacturing technology and engineering design have become increasingly mature, especially ADSS technology. UnitekFiber, with professional and mature technology, supported customers globally on ADSS cables and other related fiber cables and accessories.
UnitekFiber also supports to the customers' infrastructure projects with products of
fiber optical cables
, such as
Air Blowing Microfiber Optic Cable
,
Anti-rodent Fiber Optic Cable
,
OSP fiber cable, Fiber Cable management
and
Fiber-Optical Connectivitie
s,
MPO/MTP fiber jumpers
,
PLC splitters
etc..
UnitekFiber is looking forward to co-operating with customers globally and to establish a win-win long-term business relationship. Please don't hesitate to email us to sales@unitekfiber.com.